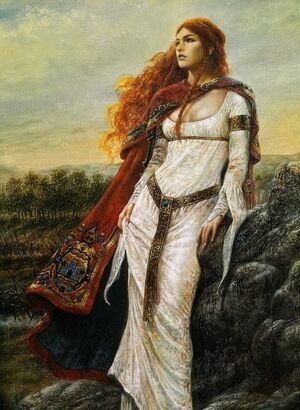 In Greek mythology, Gorge was described as the daughter of Oeneus, king of Calydon, and Althaea. Gorge was married to Andraemon, by whom she became the mother of Thoas.
According to one version, Gorge was described as the mother of Tydeus by her father Oeneus, because "Zeus willed it that Oeneus should fall in love with his own daughter." Later, Oeneus handed Calydon over to his son-in-law Andraemon, the husband of Gorge. Andraemon and Gorge were buried in one tomb which was shown in the city of Amphissa.
Parents
Spouse & Lovers
Andraemon (Husband)
King Oeneus (Lover & Father)
Children
Tydeus
Thoas
Community content is available under
CC-BY-SA
unless otherwise noted.