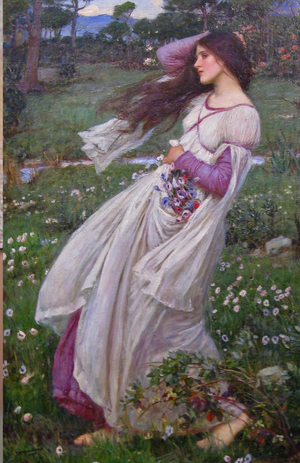 The Okeanid of "violet flowers" or the colour "violet". She may have been a Nephelai of the violet tinged clouds of dawn, or more likely an Anthousa (flower-nymph) of violets.
Ianthe is mentioned by the Roman poet Hyginus when he writes (in Fabulae) "From Oceanus and Tethys [were born] the Oceanides--namely yaea, Melite, Ianthe, Admete, Stilbo, Pasiphae, Polyxo, Eurynome, Euagoreis, Rhodope, lyris, Clytia, Teschinoeno, Clitenneste, Metis, Menippe, Argia."
Parents
Okeanos & Tethys
Gallery
Community content is available under
CC-BY-SA
unless otherwise noted.