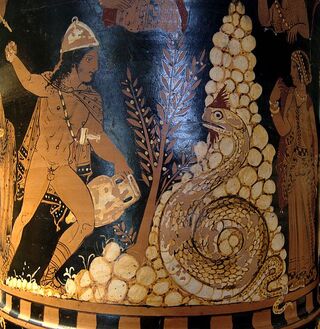 Kadmos was a Greek hero whose exploits include slaying Ismenian Dragon. After killing the Dragon, on advice from the goddess Athena, Kadmos planted the teeth in the ground and watered it. From the teeth were born a race of warlike, earth-born warriors sprung forth in full armor called the Spartoi.
Parents
King Agenor and Queen Telephassa
Spouse & Lovers
Children
Gallery
Community content is available under
CC-BY-SA
unless otherwise noted.