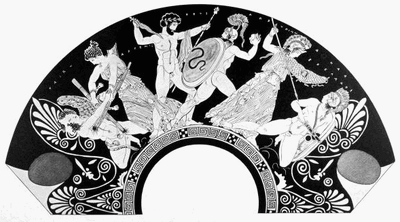 Klytios (Gr: Κλυτίος) was one of the Gigantes, son of Gaia and Tartarus, born to oppose Hekate.
In the Giant War, Klytios was killed by Herakles arrows of the mortals and the torches of Hekate when she set his head on fire.
Parents
Gaia (Mother) & Tartaros (Father)
Gallery
Community content is available under
CC-BY-SA
unless otherwise noted.