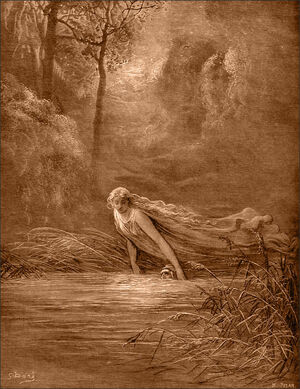 Lethe is the goddess of oblivion and forgetfulness. She also is associated with the River Lethe in the Underworld.
Lethe was a Naiad, but her river was in the Underworld. The Lethe was the river of Forgetfulness and Oblivion. Lethe was a daughter of Eris. The rockin' thing about Lethe is that she stayed involved. A lot of these ladies did their own thing, but Lethe worked for a living. Well, now, I'm not sure that "living" is the right word, but anyway, the water from her river was given to those who died so that they might be freed from the lives they had lived before, that they might not miserably remember the earth and the pleasures of the mortality.
Family
Okeanis & Tethys
Trivia
Lethe's opposite was Mnemosyne, Titaness of memory and remembrance.
Community content is available under
CC-BY-SA
unless otherwise noted.