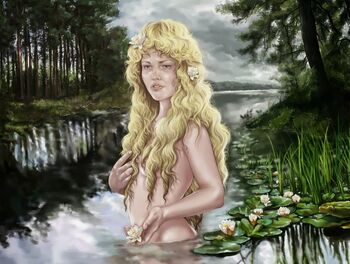 Metope was a naiad who was one of the daughter of the river-god Ladon.  She was the wife of the river-god Asopos and the mother of twenty naiads. 
Children
Thebe
Salamis
Aigina
Korkya
Plataia
Tanagra
Thespia
Euboia
Sinope
Ismenos
Pelegon
Ismene
Pelasgos
Thespeia
Kleone
Harpina
Peirene
Asopis
Ornia
Khalkis
Community content is available under
CC-BY-SA
unless otherwise noted.