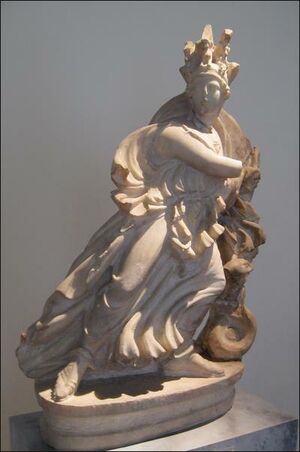 Pallas (Gr: Παλλας) was the Titan of warcraft and the Greek campaign season of late spring and early summer.
Parents
Spouse & Lovers
Styx (Wife)
Children
Zelos (Son)
Bia (Daughter)
Nike (Daughter)
Kratos (Son)
Siblings
Myths
During the Titanomachy, Pallas sided with the Titans while his wife Styx (Goddess) and children sided with the Olympians.
Trivia
Pallas comes from the Greek word pallo meaning, to brandish (a spear).
One of the Gigantes is also named Pallas
Community content is available under
CC-BY-SA
unless otherwise noted.