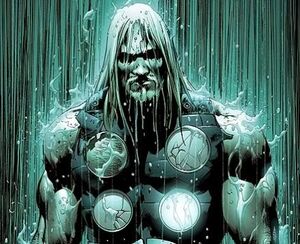 Perses was a Titan god in Greek mythology, son of the Titans Crius and Eurybia. He represented destruction and peace. He was married to the Titan goddess Asteria, with whom he had one daughter, Hecate; she was the goddess of witchcraft and magic.
Parents
Krios (Father) & Eurybia (Mother)
Spouse & Lovers
Asteria (Wife)
Children
Hekate (Daughter)
Siblings
Pallas (Brother)
Astraios (Brother)
Community content is available under
CC-BY-SA
unless otherwise noted.