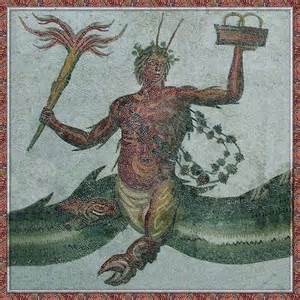 Phorkys is an old sea god who's offspring has been some of the worst monsters ever.
Myth
Along with Keto, he has bred some of the worst sea monsters in existence.
Appearance
Phorkys usually was shown with gray hair and a fish tail, similar to Triton. He had crab-like skin and crab claw for forelegs.
Spouse & Lovers
Children
The Graiae, The Gorgons, Toosa, Ketos Aithiopios, Ketos Troias and Skolopendra (Children with Keto)
Scylla (Daughther with Hekate)
Gallery
Community content is available under
CC-BY-SA
unless otherwise noted.