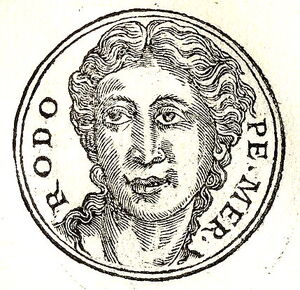 Rhodope was a Naiad Nymph of Kikonia (Ciconia) in Thrake (north of Greece), a daughter of the river Hebros. She and her husband Haimos were transformed into mountains as punishment for impersonating the gods. Both may have been Ourea (Mountain Gods) in origin.
Parents
Spouse & Lovers
Children
Community content is available under
CC-BY-SA
unless otherwise noted.