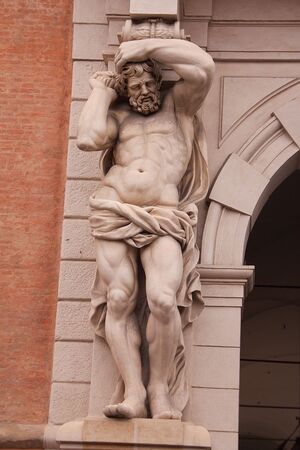 In Greek mythology, Telamon (Ancient Greek: Τελαμών), son of the King Aeakus of Aegina, and Queen Endeïs and brother of Peleus, accompanied Jason as one of his Argonauts, and was present at the hunt for the Kalydonian Boar. In theIliad he was the father of Greek heroes Ajax the Great and Teucer the Archer by different mothers. Some accounts mention a third son of his, Trambelus. He and Peleus were also close friends of Heracles, assisting him on his expeditions against the Amazons and against Troy.
Parents
King Aeakus of Aegina & Queen Endeïs
Spouse & Lovers
Periboea
Children
Siblings
Gallery
Community content is available under
CC-BY-SA
unless otherwise noted.